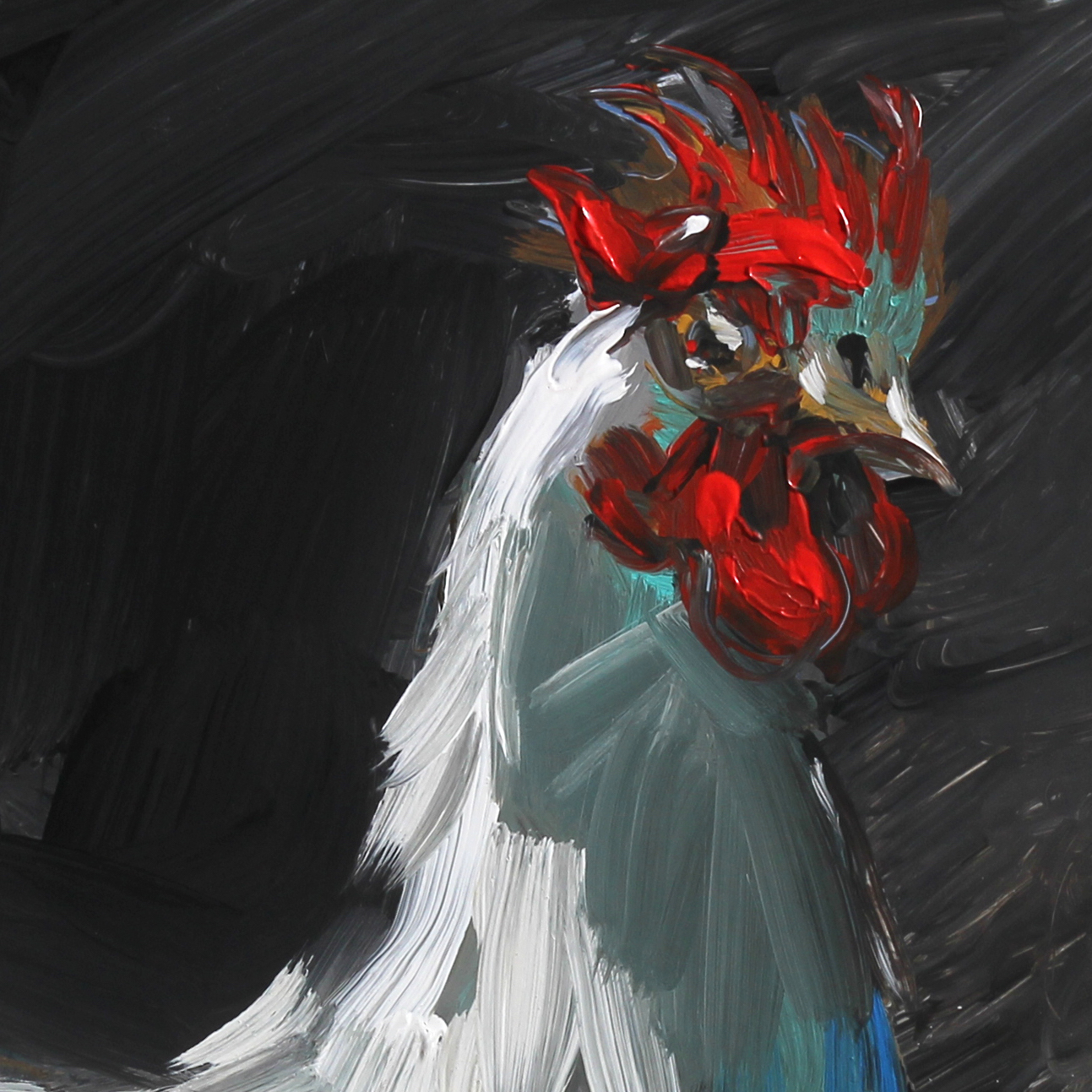 ARGUS-COURIER ARTICLE
Sonoma County, California writer CLARK MILLER catches up with Petaluma artist Richard Merchán about the current exhibition at the Petaluma Arts Center. "Not quite an interview...more like two creatives having a conversation" says
Merchán of Miller.
Read The Article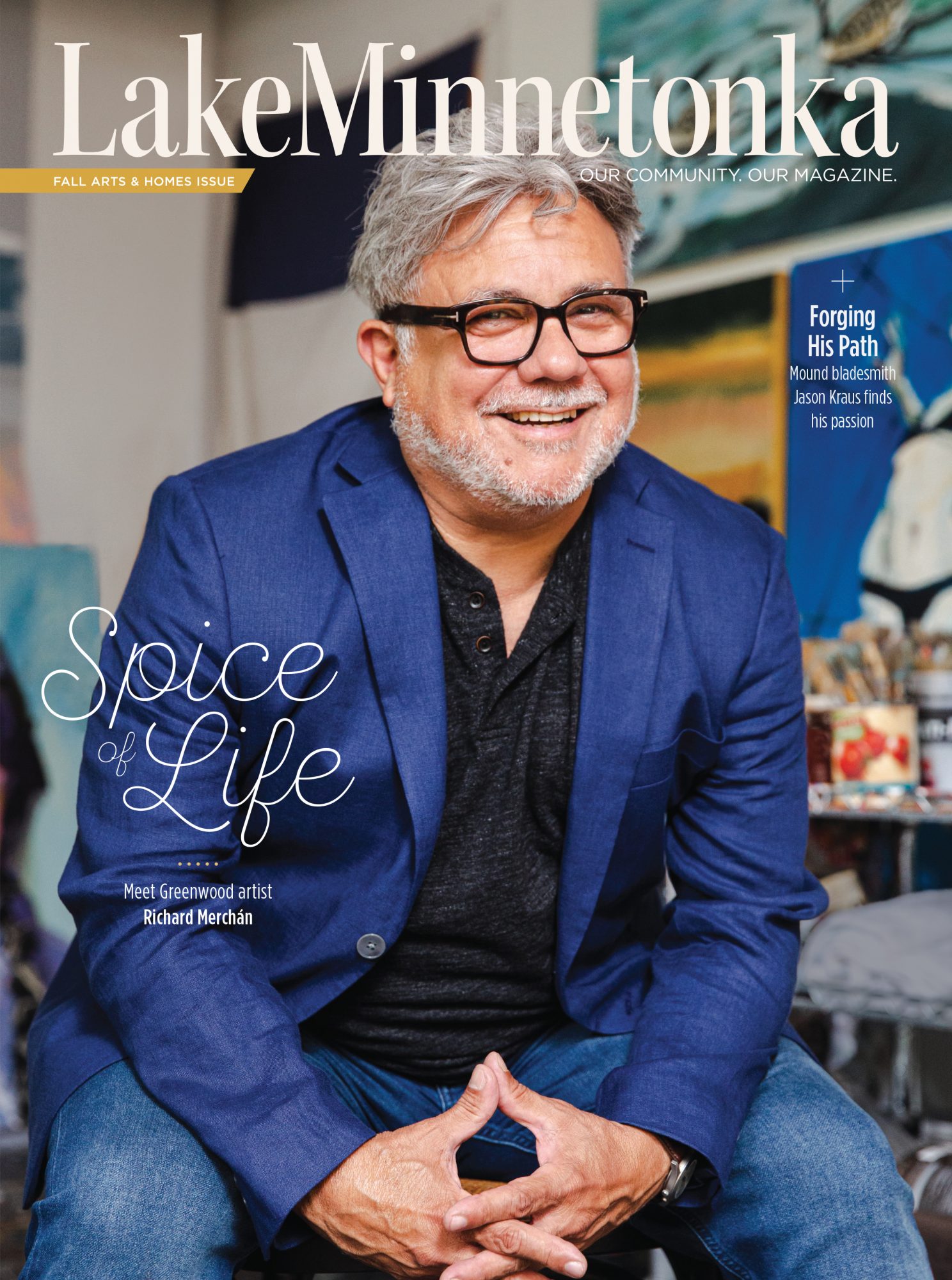 THE INTERVIEW
If you missed the October 2019 issue of Lake Minnetonka magazine featuring RICHARD MERCH´AN (on the cover) and inside article you get another chance. Read the (inside) story about the artist's return to Minnesota and early career.
Read The Article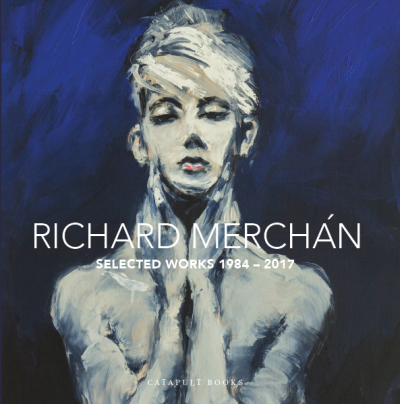 OFF THE PRESS
Hard cover, wrapped in dust jacket, recently published 12 x 12-inch coffee table book features 250 works created since 1984. Narrative by Ric Michel, essays by Julie Bohannon and much more.
Get The Book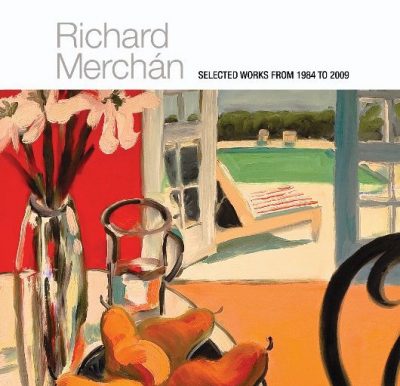 BOOKLET
Soft cover, 7 x 7-inch booklet is a 40-page condensed version of the larger book.
Get The Booklet
THE FIRST BOOK
Hard cover wrapped in dust jacket, 12 x 12-inch coffee table book, published in 2004 and now out of circulation. If you have one, hold on to it.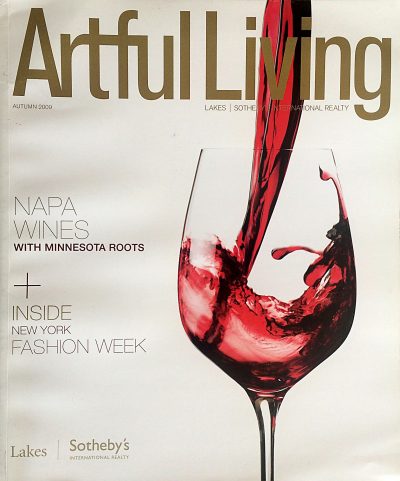 SPOTLIGHT, LAKE MINNETONKA, MN
Magazine article by Kirk Donnan in the Autumn 2009 issue published in the exclusive life-style ARTFUL LIVING. 
Download Article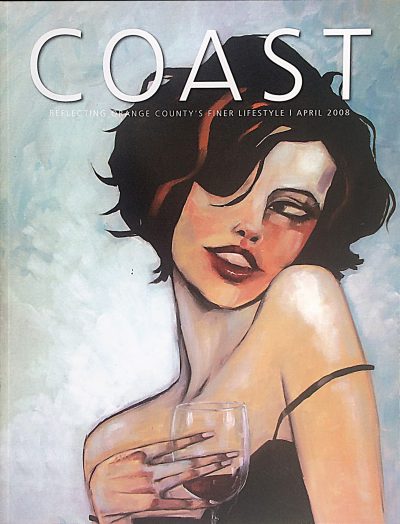 SPOTLIGHT, LAGUNA BEACH, CA
Magazine article in April 2008 issue published in Orange County's life style COAST magazine promoting Merchán's solo exhibition at Gallery McCollumn.
View Excerpt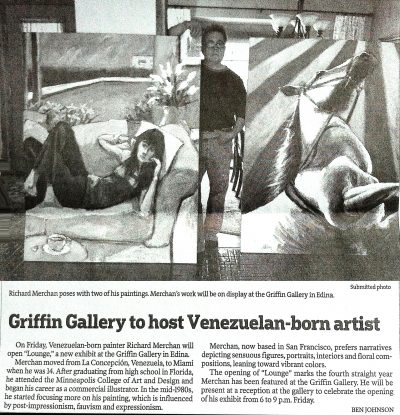 SPOTLIGHT, MINNEAPOLIS, MN
Newspaper article in the Minneapolis Star Tribune promoting Merchán's solo exhibition " Lounge" at the Griffin Gallery, Edina.
View Excerpt
EXHIBITIONS
2020 Solo exhibition, Petaluma Arts Center.
2019 Un Goût de la France, LeMéridien Chambers Minneapolis Gallery
2019 Group Exhibition, Petaluma Art Center, California
2019 Ric Michel Fine Art, South Hampton, New York
2019, Habitation Design, Solo Exhibit, Minneapolis
2019 Questscope Benefit, Minneapolis group show
2019 Hold Your Horses Benefit, Minneapolis group show
2019, Solo exhibition at Habitation Furniture Design Micro gallery, Minneapolis
2018 Ric Michel Fine Art, Tribeca gallery opening, New York City
2016 Minnetonka Group Show, California group show
2015 Silicon Valley, California group show
2014 Silicon Valley, California group show
2013, Minneapolis, Minnesota: Solo exhibition at Griffin Gallery
2011, Minneapolis, Minnesota: Solo exhibition at Griffin Gallery
2010, Minneapolis, Minnesota: Solo exhibition at Griffin Gallery
2009, Minneapolis, Minnesota: Charles R. Stinson private Art + Architectural tour
2008, Laguna Beach, California: Art Walk. Group exhibition at Gallery McCollum
2008, Laguna Beach, California: Primavera. Solo exhibition at Gallery McCollum
2007, UJA-Federation Art Fundraising Exhibit, Bevmax Office Center, NYC
2007, Laguna Beach, California: Warm Breezes. Group exhibition at Gallery McCollum
2007, Burlingame, California: Loose Control. Solo exhibition at 1212 Gallery
2002, Equestrian at Ariba, Mount View, CA
2002, Foster City, California: The Foster City series. Solo exhibition at Foster City Gallery
2001, Beverly Hills, The Charles Aidikoff Screening Room
2001, Aqua. Solo exhibition at Digital Domain, Oscar award-winning visual effects studio: Titanic, Apollo 13, X-Man, Fifth Element, Venice Beach, CA